Testimonials
We have more satisfied customers than any other auto body shop around. Our 30 years in business speaks for itself. We understand that integrity, honesty, and superior workmanship will always set us apart from everyone else. Ed Ross and his staff adhere to the highest level of excellence on every project.
Please read some letters that our customers have written. We are extremely proud to receive them and we work hard to make sure that each customer has a great experience with us.
Ed, You have completely exceeded my huge expectations. I'm in love with my 'Stang all over again!! Even though I had faith in you, I just never really thought that my car would look as good as it did before. Well, I'm blown AWAY!! It's as if the accident actually IMPROVED the look of the car. You truly outdid yourself & I'm glad I had the patience to let you work your magic. What can I say…she looks 100 times better than before, & I never thought that was possible. The paint looks teriffic & matches perfectly. I thank you so very much for your time, effort & perfection. From now on, YOU will be my only choice for any future collision repairs or repaints. I will highly recommend you also to whoever may need or want autobody work. You really care about your customers & there cars. Unfortunately, very few are like you. Looks like I found a winner & a keeper. Again Ed, thanks a million!! I will always remember you & what you did for me & my beloved Mustang. Happy new year!! May it be a prosperous & successful one for you & your family!!
Peace,
Michael Escobar
1985 Ford Mustang GT
Dear Ed, I am extremely happy with the job you did on my car.The paint job is excellent.The body work is excellent.The interior is excellent.The paint is shiny and flat with no orange peal.It has a mirror shine finish.The body panels are laser straight.The spaces arround the car are perfect.The engine compartment is painted in all the correct factory colors.The trunk is painted in factory color.The dash is bright.door panels and carpet fit nice.The console is nicely done.All lights inside and outside car are nice and bright.I have seen alot of paint jobs in my life but this is the best paint job I have seen.The car draws a croud when I take it out.This is exactly what I wanted.I recommend you to everyone out there that needs a body shop.Thanks for fixing my 1969 red ss chevelle.You are the expert.I am looking forward to doing business again. Thank you Eddie.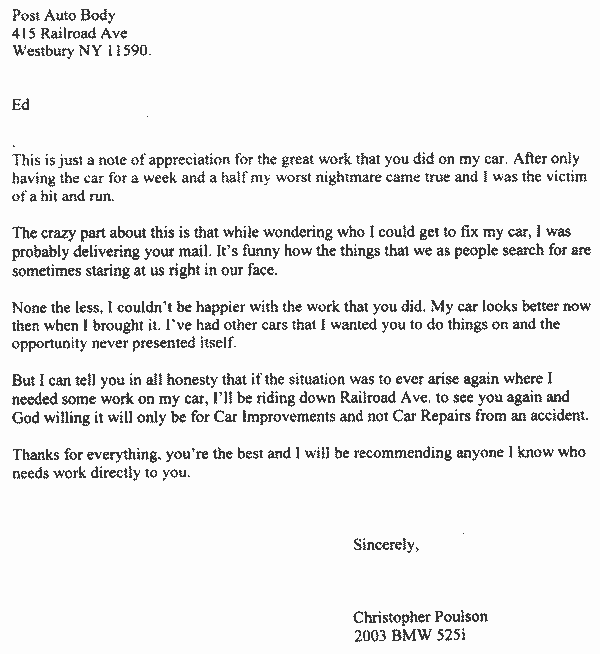 EDDIE… Its Mike with the STI and I really can't commend you enough for the job you did on my car. After she was hit I was a mess, but that's where you came in! The car is fixed so perfectly its unbelievable, and exactly the way it would come from the factory. I enjoyed doing business with you , everything went so smooth and quick and I'm confident that the best craftsmanship possible was performed.. I can't thank you enough and do very highly recommend you…
-Mike, Grey 05′ Subaru STI
The quality of the work you did in putting new floors in my 72 Chevelle is second to none. This is one of many times I will be needing your work in the future. It was a lot of work to get those floors out and repair the damage done by previous ignorant auto body repair shops. Ed's auto body skills and welding is some of the best I have seen. He has a working knowledge of 60's and 70's muscle cars, he knows what should be done and what shouldn't. He is willing to go the extra distance if you are. I have been more than disgusted seeing people that say they can work on muscle cars work on my car. I am happy I have found a competent man that I can trust. Trust in his ability and character is what will make me a customer for as long as his doors are open.
Christopher S.
Dear Ed,
I sincerely thank you for the work you did on my Honda Accord. The finished product was incredible, attested to by the compliments I received from various persons who saw the initial damage to my car.
The workmanship was great, on time and you stand behind your work. Post Auto Body Shop is not your typical Auto Body Shop because a customer gets more than what he pays for. Your staff which is highly trained is very helpful and you as an owner should be proud. Your flexible hours made it possible for me to bring my car early and you were kind enough to allow me to pick up my car late in the evening.
I am impressed with your professionalism and honesty. You can be assured that I shall recommend Post Auto Body Shop to family, friends and co-workers.
Sincerely
Ago
Honda Accord EX
Dear Ed,
My car looks like new again! These were my first thoughts when I walked into your shop. I thought my 2004 Infiniti G35 would never be the same. I was told the color red will never match, well it matches. Thanks to you and your outstanding work it looks perfect. You also did some customizing for me which now makes my G35 different. The rear spoiler and my front grill, I love it. Also, the fact that I was driving my car 10 days after the accident was unbelievable; it had a lot of damage.
I want to say it was a pleasure doing business with you. Your honesty and constant reassurance that the repairs will be done right made the whole occurrence an easy one. I have already told my friends all about you and your shop and if anything should happen again I know I'll be calling you.
Thank You,
Jeanine M
2004 Infiniti G35
April 8, 2005
Dear Ed:
I had to write to you to express my appreciation for the fabulous job you did on my Honda Odyssey '02. I was rear ended and side swiped at the same time. I was real upset with condition of my auto. But, you reassured me that it would look like new.
The repairs you performed on my auto were outstanding. Ed, you're a miracle worker.
You have made me and all my friends' customers for life.
Again, thanks for a professional job well done.
Sincerely,
Ed Peters
Dear Ed,
I want to thank you for the work you did on my car. It came out great. Even I was surprised at how well everything was finished, and also at the attention to detail that I could tell you and your staff exhibited. The hood, the fender, the nose panel…they all look like they were installed at the factory. The paint job came out terrific as well. Even though my car had custom paint, you guys matched the paint perfectly. There were no swirls, no scratches, and no signs of a repaint whatsoever. I didn't even ask for all the extra little things you did to make the car as nice as it came out, but you were happy to perform those repairs. Thanks to you, my car no longer looks its age. Best of all, you did it for a very reasonable price.
In addition to praising the repair work you did, I would like to commend your professionalism and honesty. Not once did I feel like I was being pushed around or cheated. It is unfortunate that more body shop owners do not meet this high standard.
It has only been one day since I have picked up the car, and I have already received numerous compliments on the way the car looks. When they asked who did the work, I gave them your name and the name of the shop without hesitation. If anyone I know needs body repair or detailing for their car in the future, I would recommend your shop to them without any reservations.
Again, thanks for everything. Keep up the great work.
Sincerely,
Lenny Varghese
1993 BMW 325i
Dear Ed,
I want to thank you again for the work you did on my Chrysler PT Cruiser. It's always a shame for a brand new car with no prior damage to be hit. As an owner you never believe that it's truly possible to have someone fix the damage completely and renew the car to its pre-accident condition. But I can say 100% that you surpassed my expectations in the work that was put into fixing my car. The work speaks for itself and anyone who saw the initial damage has been blown away by the results. Not to see any paint mismatch, scratches, scrapes or one single piece of evidence from the accident remain, was a very satisfying surprise.
I also want to thank you for working with me in spite of the seemingly limited funds that my insurance company was offering to fix the car. Also, your flexible hours allowed me to pick up the car on Saturday morning when many other shops might be closed (thanks for the ride too!). These factors combined with the quality of work made you a sure-fire reference for all family and friends in need of a quality mechanic.
Much appreciated,
Don Braddick
Chrysler PT Cruiser